I haven't had a lot of free time lately so I haven't updated my blog in over a week. I did finally download the pictures off of my camera though! The house is pretty quiet at the moment so for now, I'm going to just post some new pics and call it a day.

"Summer, where's your hair?"
We're very much into naming body parts.



"Chase, where's Brad's nose?"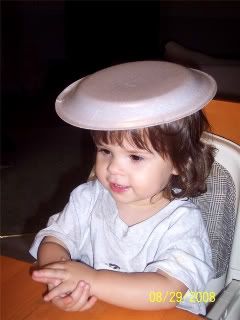 We're also really into fooling around instead of eating.



For a few days we were into playing with Daddy at 1 am each night.



I bought them a toddler table and chairs. I really wanted a wooden one since it'd be much sturdier, but for $3.75 I am not complaining!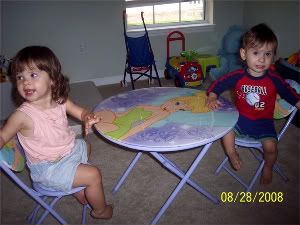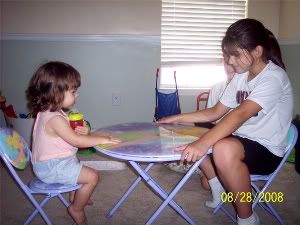 You can see how big the table is with Skye sitting at it.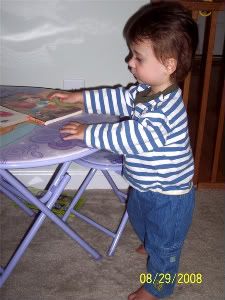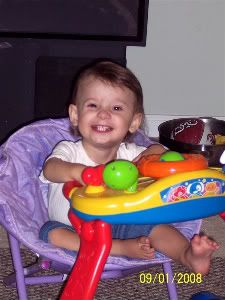 It even matches the papason chair
Lexi got from Grandma E. a few years ago!



This is the dress Lexi wore for her 1st birthday party!