I can't believe Summer is in a regular ol' car seat now! It seems like no time at all ago that I was putting the extra cusion around their necks so their heads wouldn't flop to the side in the infant seats. Time seems to fly by much faster when you have growing babies to guage things by.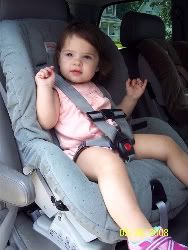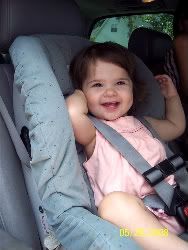 Chase will get there too eventually. In the meantime, he's just going to have to be my little peanut. Dad called me "peanut" forever, come to think of it. I don't think I ever was a tiny little thing though so not sure why I was called "peanut", but it stuck.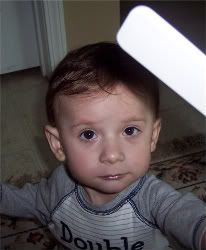 I have a hockey stick and I'm not afraid to use it!