Our family is featured in the current November issue of
LowCountry Parent
,
The Charleston area's #1 parenting resource.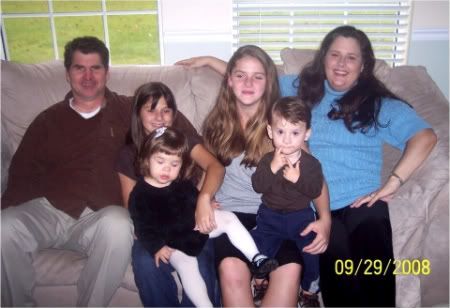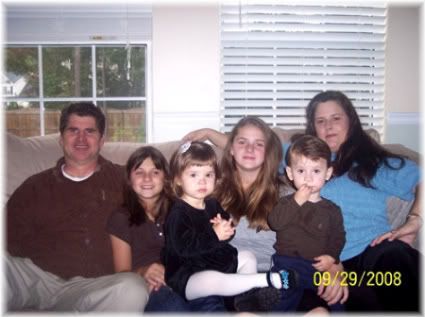 Giving Thanks
Story and photos by Shannon Brigham
What does Thanksgiving mean to you? To your friends?


Thanksgiving has special meanings to different people. It is a time when many gather and give thanks for the good things in their lives. We talked to this Lowcountry family to get a glimpse into their lives. We talked about traditions and what Thanksgiving means to them.


For years the Turner family of Goose Creek moved throughout South Carolina and from state to state.


Frank had a lucrative career with a large chain-restaurant company and spent most of his time traveling and opening restaurants around the Southeast. He planned to open his own restaurant — a lifelong dream.


Food was a big part of the Turners' lives, especially at Thanksgiving.
"He was around it a lot and picked up a lot," his wife Kristen Turner said. "Thanksgiving dinner was such a big deal every year."


Frank's mom, a Charleston native, always cooked his favorite southern dishes, adding personal touches no one else could master. Thanksgiving, to him, was getting to experience the food he missed throughout the year and spending time with extended family, including his now grown sons.


Two years ago, soon after finding out Kristen was pregnant with twins, Frank was involved in a motorcycle crash caused by an undetected brain aneurysm rupturing in his head. The accident left him in a coma for more than two months. Most of the major bones in his body were fractured and broken, including his neck and skull.


That Thanksgiving Kristen pulled herself away from her husband's side in the intensive care unit and went through the motions of the holiday for the sake of daughters Lexi and Skye.


Later that winter, twins Summer and Chase were born and Frank returned home in an ambulance, unable to care for himself. He spent this last year recovering and struggling to relearn the simple tasks in life.


He's since come a long way from the hospital bed and can now walk without his walker and play with his children. However, he still suffers severe brain damage that affects his memory. Even still, his wife calls his physical recovery "a miracle."


Kristen says she is grateful for her life, including every hiccup and bump along the way. The family is now establishing new traditions that focus on the little things, she said. Her children have learned an important lesson, and so has she.


"The actual meaning behind Thanksgiving is very special for us now," she said. "Sometimes you kind of get into the monotony of day to day and you realize that you should be doing special things for your children but instead you're just trying to make it through existence. So maybe you just do a little something off the top of your head, like putting a note inside your child's backpack or lunchbox, or you simply say something to your child that you might otherwise have only thought, and not shared with them. It's just the simple little things that down the road you might even forgot about, but your child will hold onto forever."


Kristen still takes life day by day, facing the many new challenges that seem to find her at every turn. But she remains positive and is genuinely happy.


"If you try to focus on the good, it definitely outweighs the bad," she said. "Hopefully from here on out our Thanksgivings are going to continue to be really special."